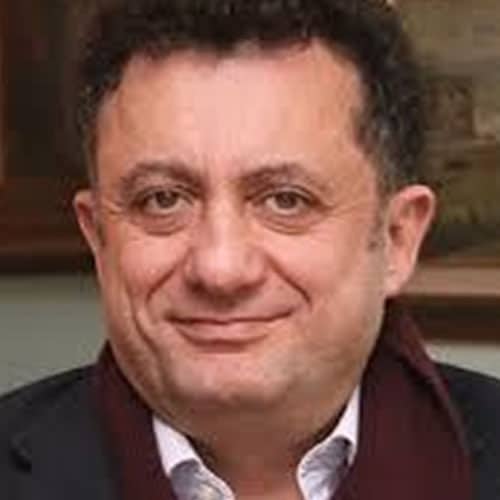 DR. HAKAN , OBGYN
DR. HAKAN  , OBGYN
Hakan was born in Ankara in 1956. He began his medical training at the Hacettepe University Faculty of Medicine in 1980. And again he completed his residency training is continued in Hacettepe University Medical School Department of Gynecology and Obstetrics in 1985.
He completed his Doctors of military service as Second Lieutenant the Military Hospital in Kyrenia (Cyprus) in 1986.
He began his career as a doctor of Gynecologic Oncology Clinic Between the years 1987-1992 in Ankara Oncology Hospital. He continued his carrier in different hospitals in Ankara ;
in 1992-1996 years ; Ankara Bayındır Hospital
in 1996-1999 years ; Ankara Med-Art Hospital as a Clinical Chief . After undertaking the clinical chief task , he continued his career in Ankara Guven Hospital as specialist between 1999-2004.
The years Between 2005-2009, he continued his career as a Chairman , Medical Director of IVF Center, Centrum Specialist in Bursa Ren clinic.
Dr.Hakan worked for ALMAN (German) Hospital -ISTANBUL IVF Center Department as the president of IVF department .
He has done many studies abroad in order to maintain his professional development, Dr. Hakan participated in the survey and certification programs, Antwerp Laser Endoscopy Certificate (1991), Tel Aviv Assaf Harof IVF Center IVF Certificate (1992-1993), Tel Aviv Assaf Harof ICSA Certificate (1995), HUFAs Hospital Management Certificate (1996-1997) owns certificates.
Dr. Hakan had a A4M Anti-Aging Course In 2006 LasVegas and in Chicago in 2007, also carries out work in this area.
Dr.Hakan has memberships of TJOD (Turkish Association of Gynecology), TSRM (Turkish Soceity of Reproduciv Medicine), OTBM (the Board of the Association of Private IVF Centers), ASRM (American Soceity of Reproductive Medicine), ES (Endocrine Soceity), A4M (American antiaging Soceity), ESHRE (European
Soceity of Human Reproduction and Embryology), BENIJEG (Bursa Endo Infert Jin Endoscopy Society) .