Miracle Twins: A Remarkable Story of Life Frozen in Time. Twins Born from Embryos Frozen for 30 Years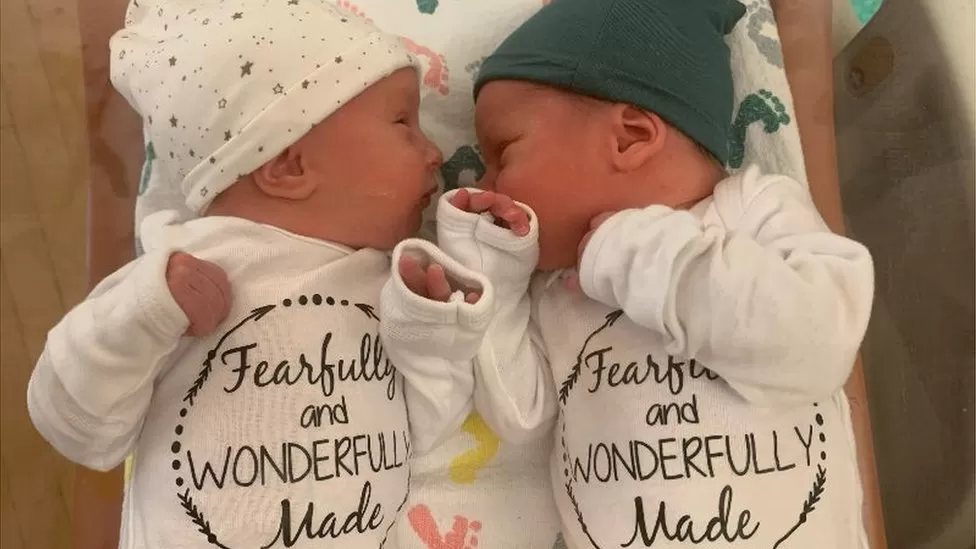 An Oregon couple has recently welcomed twin babies from embryos that were frozen over 30 years ago.
Rachel Ridgeway, a mother of six, is pleased to have given birth to her newborns at a slightly older age.
It is believed that the twins developed from the oldest known embryos that resulted in a live birth.
Rachel and her husband, Philip, conceived a child thirty years after the embryos of their son and daughter, Timothy and Lydia, were frozen in April 1992.
The biological parents of the infants, who have chosen to remain anonymous, donated their remaining embryos to the National Embryo Donation Center after undergoing in vitro fertilization. The Christian nonprofit stores frozen embryos, including those of heterosexual couples who have been married for at least three years, along with thousands of other embryos in liquid nitrogen.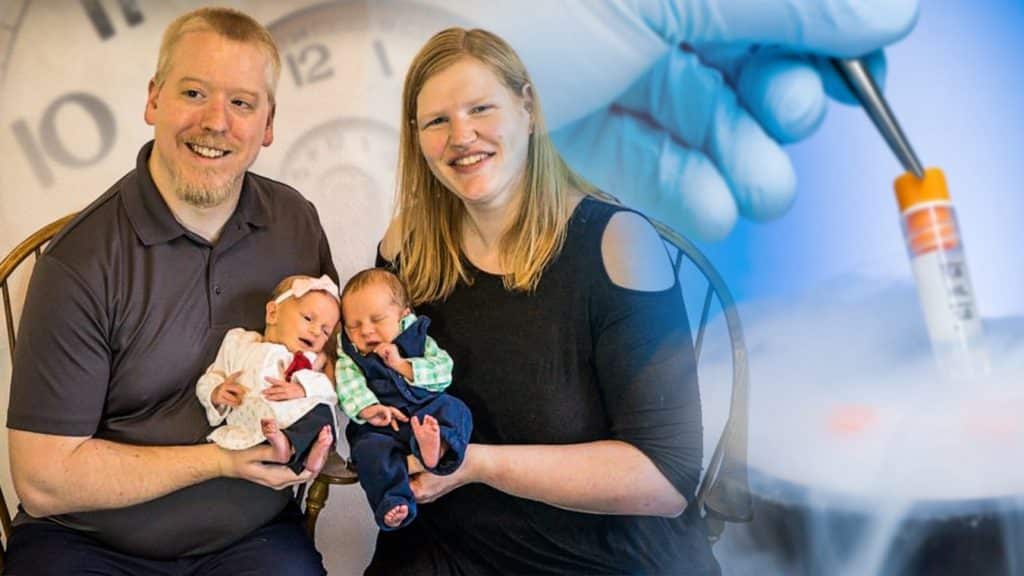 The NEDC was established in 2002 to assist individuals in starting or expanding their families, like the Ridgeways.
Philip, a devout Christian, stated that he was 5 years old when God gave life to these embryos.
He observed that their birth was particularly notable considering Rachel's age of 3 at the time of conception.
This story highlights the incredible advances in reproductive technology and the opportunities it provides for couples to start families, even decades after embryos are frozen. It also emphasizes the role of organizations like the National Embryo Donation Center in helping couples achieve their dreams of parenthood through embryo donation and adoption.