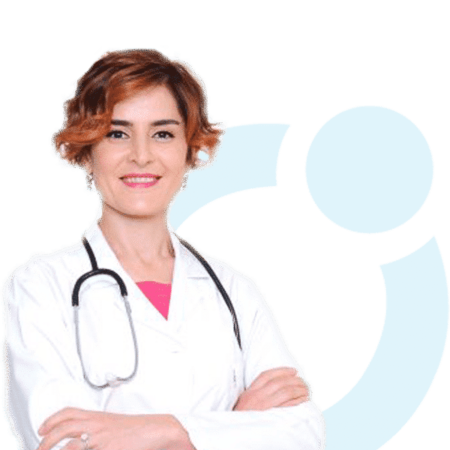 Melike MD
In 1997 she has graduated from the Istanbul Faculty of Medicine. Immediately after that, she has started her specialty education at the Department of Obstetrics and Gynecology at İstanbul Medical Faculty. She worked on fetal doppler, especially during risky pregnancies.
In 2002, she completed her specialty by preparing her thesis in this subject.
In 2002, she served in the establishment of the health infrastructure in Afghanistan as representative of the Ministry of Foreign Affairs.
In 2003, she started to work in Turkey's first private IVF center with Prof. Dr. Teksen Çamlıbel.
Until 2017, she worked as the IVF Center manager.
She studied molecular biology at MIT and Doctor of Genetics and Biotechnology Engineering at Yeditepe University. Her doctoral dissertation prepared on endometriosis and endometrial stem cells.
In 2017, while continuing to the IVF by establishing her own clinic, stem cell and genetic studies are still going on at Yeditepe University Biotechnology and Genetic Engineering to study cellular markers and endometrial receptivity that will enable early diagnosis of endometriosis.
Recurrent infertility and recurrent abortions are her specialties.